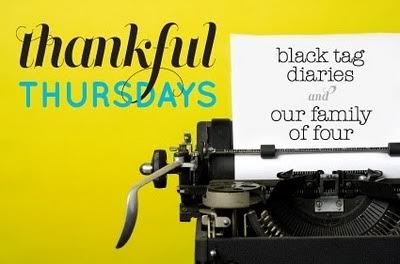 I came across this link up on one of my new favorite blogs to read (and not just because the layout has leopard print!),
Greer's Gossip
, and knew it would be a sweet way to reflect upon the past week. Things can get crazy over here with classes, work, photography shoots/ meetings, and just life in general, so this is a nice way to sit back and take solace in what I'm thankful for.
I'm thankful for my husband. This may be a no brainer but we've been through so much together, good and bad, and we always come out on top. There's a line from "our" song by Snow Patrol titled "Chasing Cars" that says "We'll do it all, everything, on our own. We don't need anything or anyone." And as abrasive as that may sound, it's the truth. Because we have each other, we can conquer the world (insert menacing laugh here).
I'm thankful for the opportunity to finish my degree in English Literature. This may refer back to my first thankful note but because I have such an amazing and supportive husband, I've been able to switch up career paths and pursue a Bachelor's in English Literature. I'm set to graduate in December and I couldn't be happier or more proud of myself for following through.
I'm thankful for
Mr. TL & my
photography business
that has taken off in a way we never imagined possible. We have 25 wedding booked this season alone (plus the
boudoir
I shoot on the side!) which is triple the number from last year. We may be exhausted at the end of the year but we have our eye son the prize - a big, delicious HOUSE that we'll be purchasing at the end of this year. Buckle your seat belts!